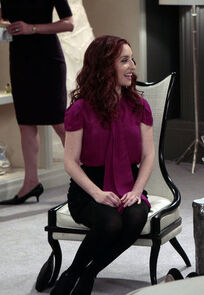 Lily is one of Whitney's closest friends played by Zoe Lister Jones. She currently has red hair although she was known to previously have black hair 48 Hours(Episode). She also dated and was formally engaged to Neal.
Ad blocker interference detected!
Wikia is a free-to-use site that makes money from advertising. We have a modified experience for viewers using ad blockers

Wikia is not accessible if you've made further modifications. Remove the custom ad blocker rule(s) and the page will load as expected.