The National Broadcasting Company (NBC) is an American English language commercial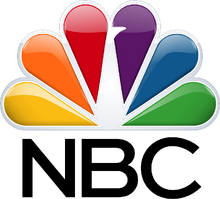 broadcast television network that is a flagship property of NBC Universal, who is a subsidiary of Comcast. The network is headquartered at 30 Rockefeller Plaza in New York City, with additional major offices near Los Angeles (at 10 Universal City Plaza), and Chicago (at the NBC Tower). The network is part of the Big Three television networks.
NBC has thirteen owned-and-operated stations and nearly 200 affiliates throughout the United States and its territories, some of which are also available in Canada via pay-television providers or in border areas over-the-air; NBC also maintains brand licensing agreements for international channels in South Korea and Germany.