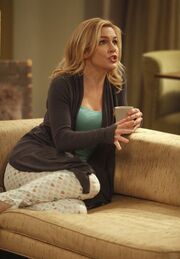 Roxanne Harris is a divorced business woman who works at a magazine company and is played by Rhea Seehorn. She is a friend of Whitney and later becomes her boss. Her Ex-Husband Lance left her before the series started. During the Episode 48 Hours(Episode), they had gotten back together, yet two episodes later, they broke up again.
Ad blocker interference detected!
Wikia is a free-to-use site that makes money from advertising. We have a modified experience for viewers using ad blockers

Wikia is not accessible if you've made further modifications. Remove the custom ad blocker rule(s) and the page will load as expected.