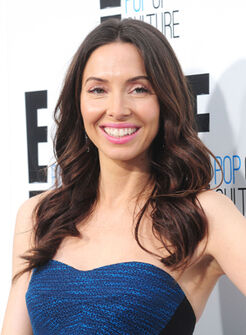 Whitney Cummings is a popular American Comedian. She also an accomplished actress and director. Her acting carer began when she got a job working on the cast of Punk'd after college. She is the creator of the Television Show Whitney where she plays a photographer Whitney as well as a co-creator for the television show 2 Broke Girls .
She began performing stand-up in 2004. In 2007, Variety named Cummings one of 10 Comics to Watch in 2007. In 2008, Cummings appeared in the San Francisco audition for Last Comic Standing, although she did not pass the showcase. She performed on The Tonight Show with Conan O'Brien, and Last Call with Carson Daly.
She co-starred on The Tony Rock Project and appeared in the 2008 movie Made of Honor. She has also made several appearances on the E! showChelsea Lately on its round table. She hosted the 2008 Sundance Film Festival Dailies. She was named one of 12 Rising Stars of Comedy byEntertainment Weekly in 2008.
Her television appearances have included Comedians of Chelsea Lately, Live Nude Comedy (which she created, starred and wrote for), The Very bad Show, truTV Presents: World's Dumbest..., and the Comedy Central Roasts of Joan Rivers, David Hasselhoff, and Donald Trump.[2] She released her debut stand-up album, Emotional Ninja. In August 2010, her first one-hour special, titled Whitney Cummings: Money Shot, premiered on Comedy Central. In 2010 Cummings went on tour with Denis Leary and the Rescue Me Comedy Tour to promote the show's sixth season. She also appeared with Leary on Douchebags and Donuts.
External Links
Edit